---
Recipe and images by recipe contributor, Rebecca White, of A Pleasant Little Kitchen.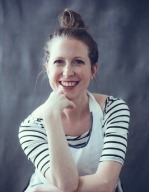 Visit her full blog or find out more about her here.
---
Brownie Caramel Shakes
Serves 3-6
Author note: This recipe can be a "no-bake" recipe. For the brownie pieces, use United Supermarket's 2-Bite Brownies found in the bakery. Depending on how big the scoops of ice cream are, you may need to add additional milk. Start with a 1/2 cup and add additional milk (a splash or two at a time) until the desired consistency is developed. Feel free to add more brownie pieces if you desire.
1/2 cup whole milk
12-13 large scoops (about 5 cups) of vanilla ice cream
2 cups of chocolate brownie pieces, plus more for topping
caramel sauce
Place the milk, ice cream and brownies into a blender. Blend until a desired consistency is formed, stirring the shake mixture occasionally to break up any ice cream chunks that form.
Pour into individual serving glasses. Top with the desired amount of caramel sauce and additional brownie pieces. Serve immediately.