---
Recipe and images by recipe contributor, Rebecca White, of A Pleasant Little Kitchen.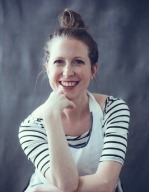 Visit her full blog or find out more about her here.
---
Ingredients:
Serves 4-6
loaf of French bread, sliced
2 3-4 ounce milk chocolate bars, broken into pieces
1 16-ounce bag thawed frozen cherries (pitted), strained
brown sugar
fresh mint leaves
Instructions:
Adjust the oven rack to the second position from the top. Turn the broiler on to 550 degrees.
Place two to three chocolate pieces (depending on the size of bread and the size of chocolate) onto a slice of bread. Place into the oven and broil for 1 minute, or until the chocolate has begun to melt (this will happen quickly so make sure to watch!).
Remove the sheet pan from the oven. Turn the broiler off. Turn the oven to bake and to 350 degrees.
Place the cherries (three to five cherries, depending on the size of the bread and the size of the cherries) onto the bread. Sprinkle a generous pinch of brown sugar evenly over each crostini. Place back into the oven and bake at 350 for 5 minutes, or until the cherries are warm.
Serve warm or at room temperature topped with fresh mint leaves.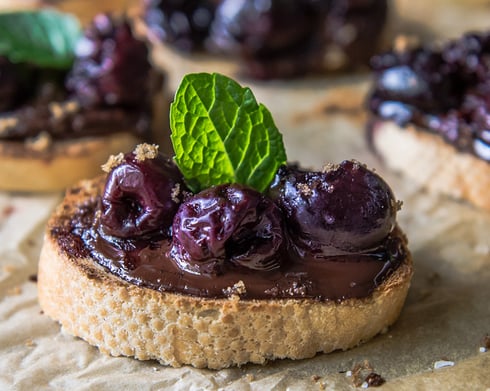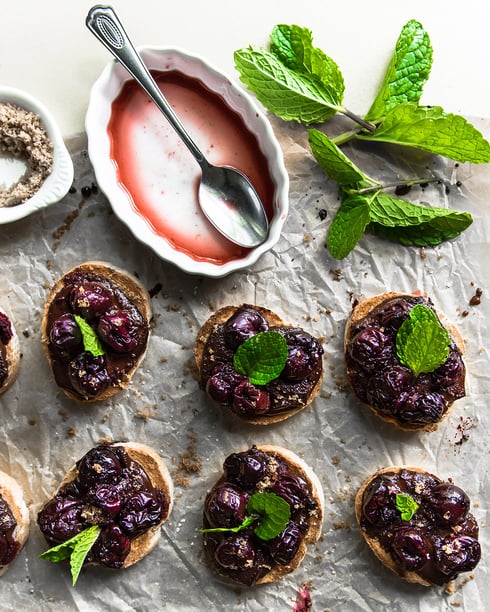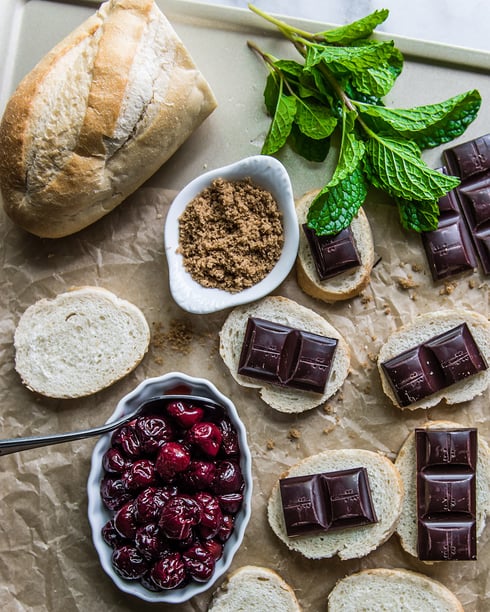 ---