---
Recipe and images by recipe contributor, Rebecca White, of A Pleasant Little Kitchen.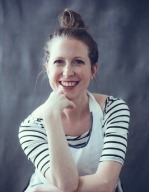 Visit her full blog or find out more about her here.
---
Ingredients:
1 to 1 1/2 pounds Yukon Potatoes (peeled, halved and thinly sliced)
2 quarts water
3 slices bacon
1 cup onion, diced
2 teaspoons kosher salt
3 tablespoons unsalted butter
1/2 cup cream
Instructions:
Place water and bacon into a large pot. Bring to a boil over high heat. Once the water is boiling, add the salt to the pot.
Add the potatoes and onions to the pot, reduce the heat to a simmer and cover. Continue to simmer for 30-45 minutes.
Once the potatoes are tender and easily break with a fork, remove the bacon and stir in the butter. Once the butter is melted and incorporated into soup, add the cream. Warm through. Serve warm with crusty bread and brie.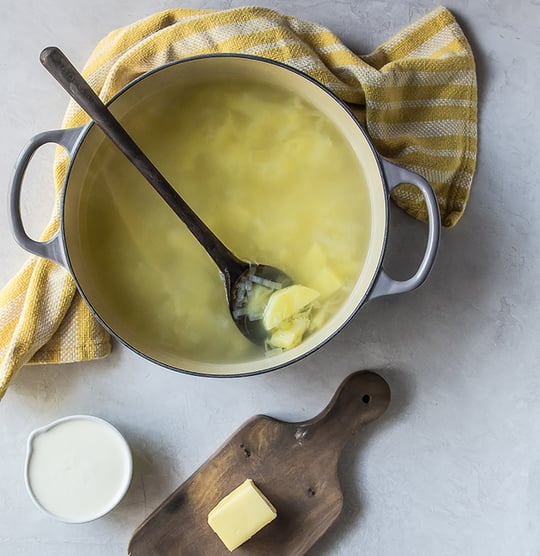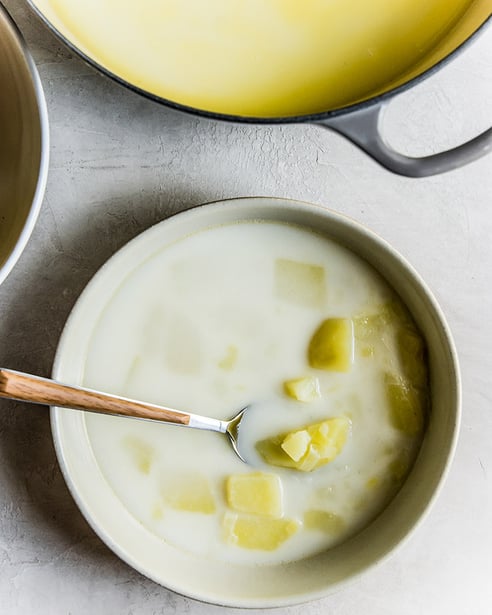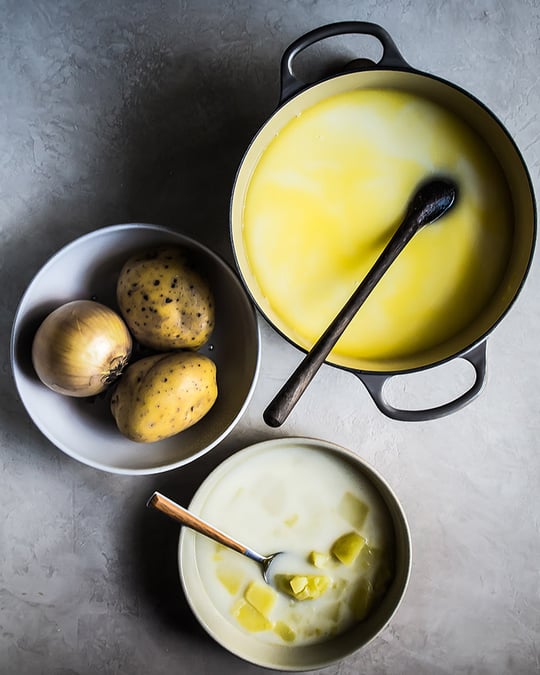 ---