---
Recipe and images by recipe contributor, Rebecca White, of A Pleasant Little Kitchen.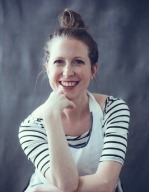 Visit her full blog or find out more about her here.
---
Servings: vary
Author note: The fried chicken used in this recipe comes from United Supermarkets' "food to-go" department. Use your favorite waffle mix to make the waffle batter. The amount of Hatch chiles used in the waffle batter may vary depending upon the amount of batter used. Use the ratio of 1/2 cup of chiles to every 2 cups of waffle mix.
United Supermarkets' fried chicken
1 cup Hatch green chiles (roasted, seeded and peeled), chopped
1 1/2 cups maple syrup
2 cups waffle mix
1 1/2 cup grated white cheddar
pinch cayenne pepper
pinch salt
fresh cilantro, chopped (optional topping)
Heat the oven to its lowest setting. Place the chicken in the oven to keep warm.
Combine 1/2 cup of Hatch chiles and the maple syrup. Stir and set aside.
In a mixing bowl, make the waffle batter according to the waffle mix instructions.
Combine the waffle batter and remaining 1/2 cups Hatch chiles. Place the batter into a waffle maker and cook until golden brown and crispy.
Place the warm chicken on top of the waffles. Top with Hatch chile syrup and chopped fresh cilantro. Serve immediately.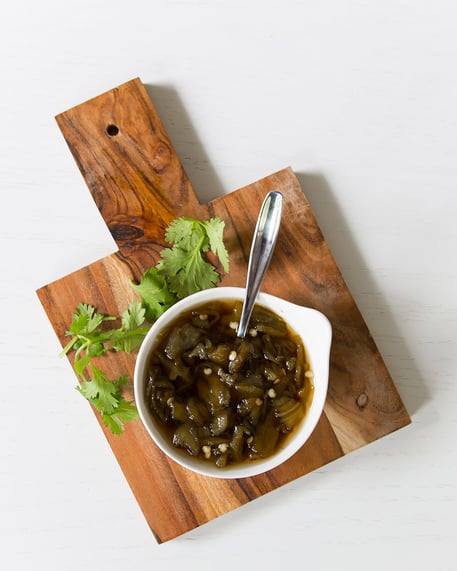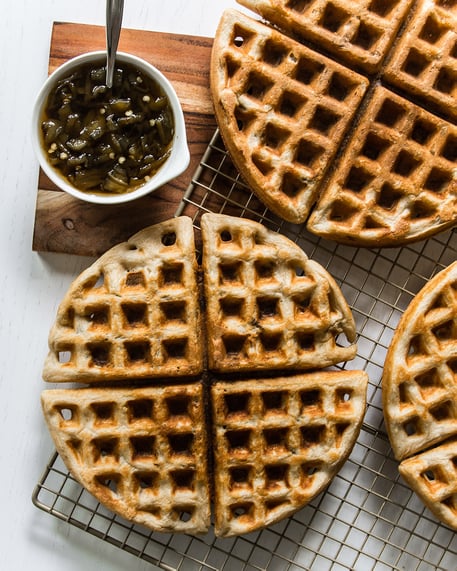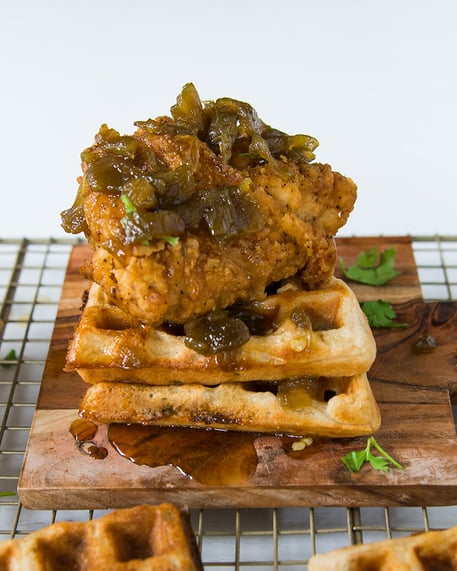 ---