Pumpkin Pie Croissant Cups
Makes 12
Author note: Chopped pecans would be a nice addition to add to the top of the pumpkin pie cups before baking.
---
Post and images by guest blogger, Rebecca White, of A Pleasant Little Kitchen.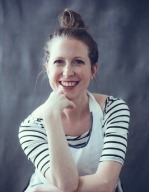 Visit her full blog or find out more about her here.
---
Ingredients:
1 15-ounce can pumpkin
1/4 teaspoon kosher salt
1 teaspoon ground cinnamon
1/2 teaspoon nutmeg
1/4 teaspoon ground cloves
1/4 teaspoon ground ginger
1 14-ounce can condensed milk
2 eggs
2 packages of Pillsbury Crescent Dough Sheet
marshmallow fluff or cool whip, for serving
Instructions:
Heat the oven to 350 degrees.
In a large bowl combine the pumpkin, salt, cinnamon, nutmeg, cloves, ginger, condensed milk and eggs. Stir well.
Generously spray a muffin tin with canola oil.
On a cutting board roll out one package of crescent dough. Cut the dough into six squares (a pizza cutter makes this task easier). Place the squares into the muffin cups by pressing the center of the dough square into the muffin tin first and letting the four corners come to rest on the perimeter of each muffin cup. Repeat steps with the second package of crescent dough.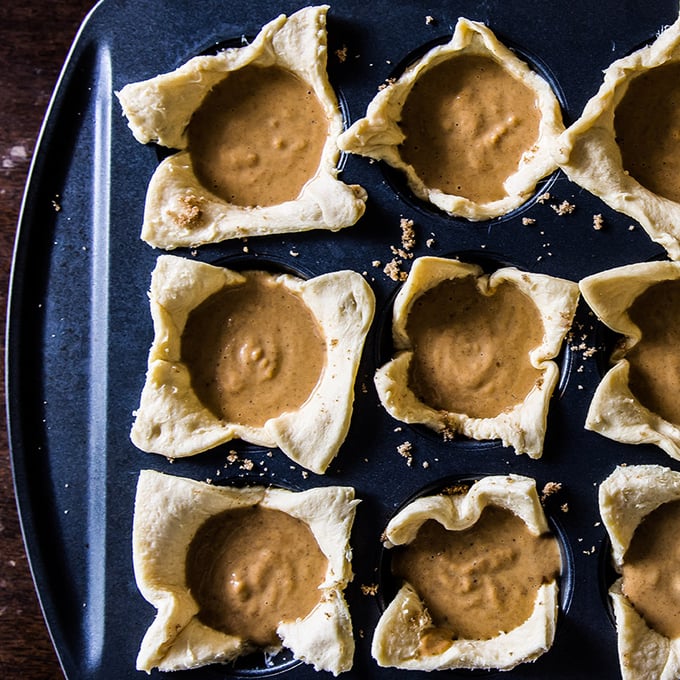 Fill each dough cup 3/4 of the way with the pumpkin pie mixture. Place into the oven and bake for 35 minutes, or until the pumpkin filling is cooked all the way. After 12 minutes of baking, cover the top of the pan with foil to prevent the dough from burning.
Remove from the oven and let cool completely, about 2 hours, before removing the cups from the muffin tin.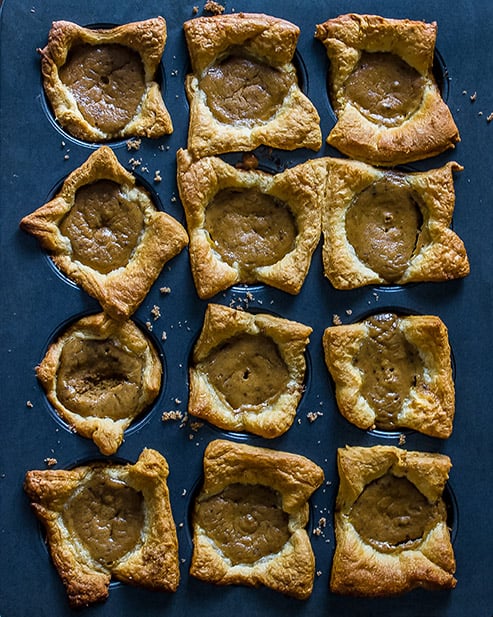 Serve with marshmallow fluff or cool whip.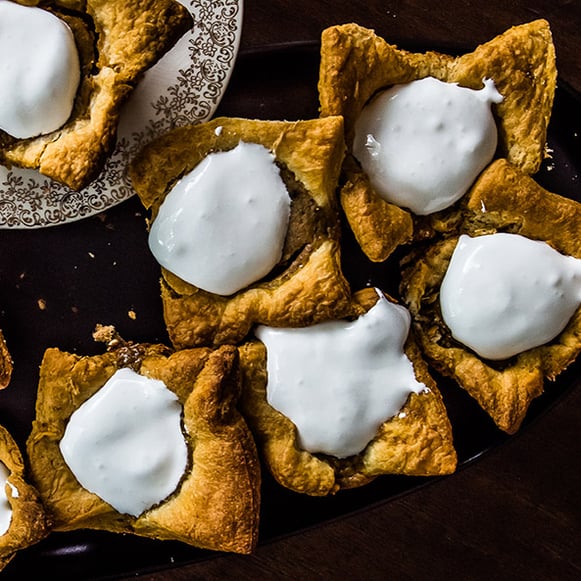 ---