---
Recipe and images by recipe contributor, Rebecca White, of A Pleasant Little Kitchen.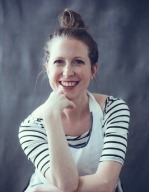 Visit her full blog or find out more about her here.
---
Red, White and Blue Ice Cream Sandwiches
servings vary
Author note: Depending on how quickly you work and how fast the ice cream melts, you may have to create the ice cream sandwiches in two batches.
vanilla ice cream
sugar cookies or chocolate chip cookies
red, white and blue sprinkles
Place a parchment lined baking sheet into the freezer.
Pour the red, white and blue sprinkles onto a small plate.
Remove the ice cream from the fridge five minutes before assembling the cookies. This helps to soften the ice cream.
Using an ice cream scoop, scoop out a generous scoop of ice cream. Place the ice cream in the middle of one cookie. Top the ice cream with an additional cookie. Press down to smash the ice cream. Try to do this as evenly as possible to ensure an even distribution.
Working quickly, smooth out the ice cream around the edges using a slanted spatula. Add any additional ice cream needed at this point. Roll the edges of the ice cream into the sprinkles to evenly distribute all around the cookie. Place the cookie sandwiches in the freezer on the cookie sheet.
Repeat steps until all the cookies are used.
Let the ice cream sandwiches freeze for at least 4 hours. Serve when frozen.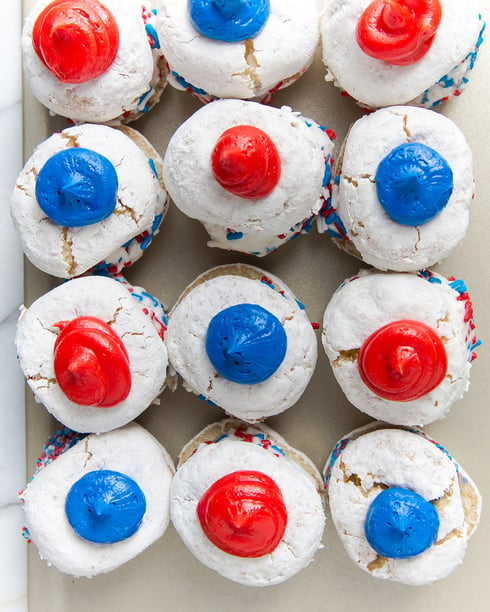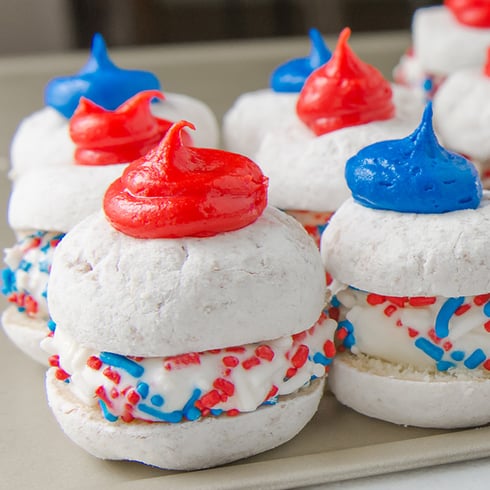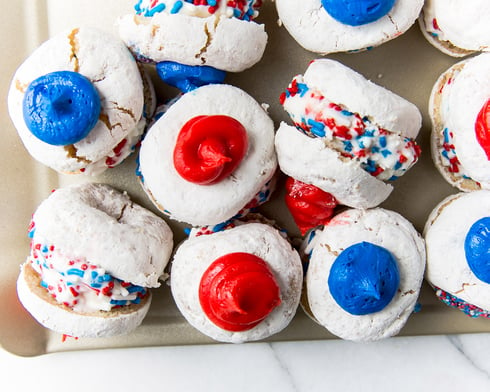 ---