Strawberry and Brownie Skewers with Caramel Sauce
Servings vary
Author note: Drizzle the caramel sauce on the skewers right before service. Feel free to add additional baked goods to the skewers.
1 16-ounce package United Brownies, cut into bite sized pieces
1-pound strawberries, halved
caramel sauce
wooden skewers
On wooden skewers, add the brownie pieces and the strawberry halves, alternating to create the preferred pattern. Continue this process until all brownies and strawberries are used. Drizzle with caramel sauce (or serve the caramel sauce on the side) and serve immediately.
---
Recipe and images by recipe contributor, Rebecca White, of A Pleasant Little Kitchen.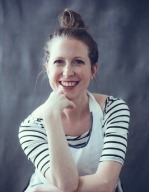 Visit her full blog or find out more about her here.
---