---
Recipe and images by recipe contributor, Rebecca White, of A Pleasant Little Kitchen.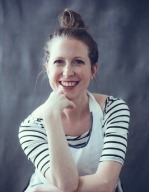 Visit her full blog or find out more about her here.
---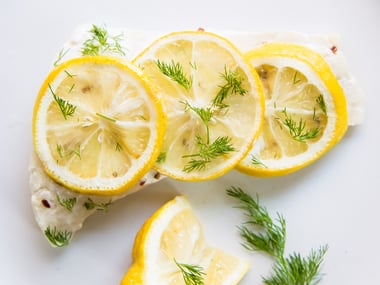 Baked Lemon and Dill Tilapia
Author note: Use only a small dollop of mayonnaise per each fish filet. A little goes a long way. Keep in mind that saltiness of mayonnaise varies from brand to brand. Taste the mayonnaise to see how salty it is and adjust the seasoning accordingly. Depending upon the size of the tilapia filets, you may need to adjust the amount of salt and granulated garlic used as well.
3 to 4 tilapia filets, about 3.5 to 4 ounces each
mayonnaise
1/8 tsp kosher salt
1/8 tsp granulated garlic
red pepper flakes, to taste
fresh lemon juice, about 2 lemons
2 lemons, thinly sliced
fresh dill, chopped
Heat the oven to 425 degrees F.
Working on a foil-lined baking sheet, evenly spread a dollop of mayonnaise on the top of the fish. Lightly coat each individual fillet (including bottom and sides) with mayonnaise. Evenly distribute the salt, granulated garlic and red pepper flakes onto each tilapia. Let sit for 10 minutes.
Top each filet with fresh lemon juice and the lemon slices. Place the fish into the oven and bake until cooked through (145 degrees temp) about 10 minutes.
Remove the fish from the oven. Top with the dill and additional lemon juice. Serve warm with a green salad. Salt to taste.