---
Recipe and images by recipe contributor, Rebecca White, of A Pleasant Little Kitchen.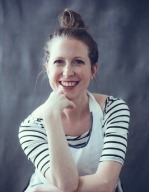 Visit her full blog or find out more about her here.
---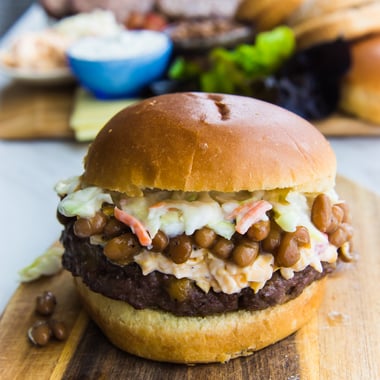 Burger Board
Author note: This burger board contains ingredients for the following three hamburgers: Greek Burger, Southern Sides Burger and a Tex-Mex Burger. Feel free to add additional ingredients to create your own themed burger—be creative!
Follow the ingredients and instructions below to create a fun and delicious burger board! I used a variety of premade items found at United Supermarkets. Pre-formed hamburger patties will save you time on this family favorite meal. Feel free to use your favorite homemade hamburger recipe if you prefer not to use premade. Measurements are not included in this recipe, adjust according to the number of people being served.
This board can be done in advanced, except for the burgers and buns. Prep the board as instructed without these two ingredients. Cover the prepared board with plastic wrap and place into the fridge to store before service.
basic burger toppings
hamburger patties, grilled
hamburger buns, toasted
colby jack cheese slices
white cheddar slices
butter lettuce
pickles
for a Greek Burger
tzatziki sauce
kalamata olives
fresh dill sprigs
for a Southern Sides Burger
coleslaw
pimento cheese
baked beans, warmed
Tex-Mex Burger
pico de gallo
guacamole
bacon
If you do not want the hamburger patties and their cooking liquid to run into the topping ingredients, pile the cooked burgers onto a small serving plate and then place onto a large serving board.
Place the dry ingredients onto the serving board alongside the burger plate. Be sure to keep these ingredients close together as to provide space for the remaining ingredients.
Add the wet ingredients into small serving bowls. Place onto the board where you can find space. Serve promptly.