---
Recipe and images by recipe contributor, Rebecca White, of A Pleasant Little Kitchen.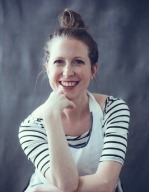 Visit her full blog or find out more about her here.
---
Caramel Marshmallow Pumpkin Dip
Serves 4-5
1 15-ounce can pumpkin puree
1 7-ounce container marshmallow fluff
1/2 cup brown sugar
pinch of ground nutmeg
pinch of kosher salt
3/4 teaspoon ground cinnamon
1/2 teaspoon vanilla extract
2 tablespoons heavy whipping cream
1 cup caramel bites
vanilla wafers, to serve
Combine the pumpkin, marshmallow fluff, sugar, nutmeg, salt, cinnamon, vanilla and cream into a small saucepan. Stir to combine. Heat through, over medium-low heat, for 10 to 15 minutes, stirring occasionally.
Add the caramel bites and cook for 2 to 3 minutes. Remove from heat. Place into a bowl and serve with vanilla wafers either warm, room temperature or chilled.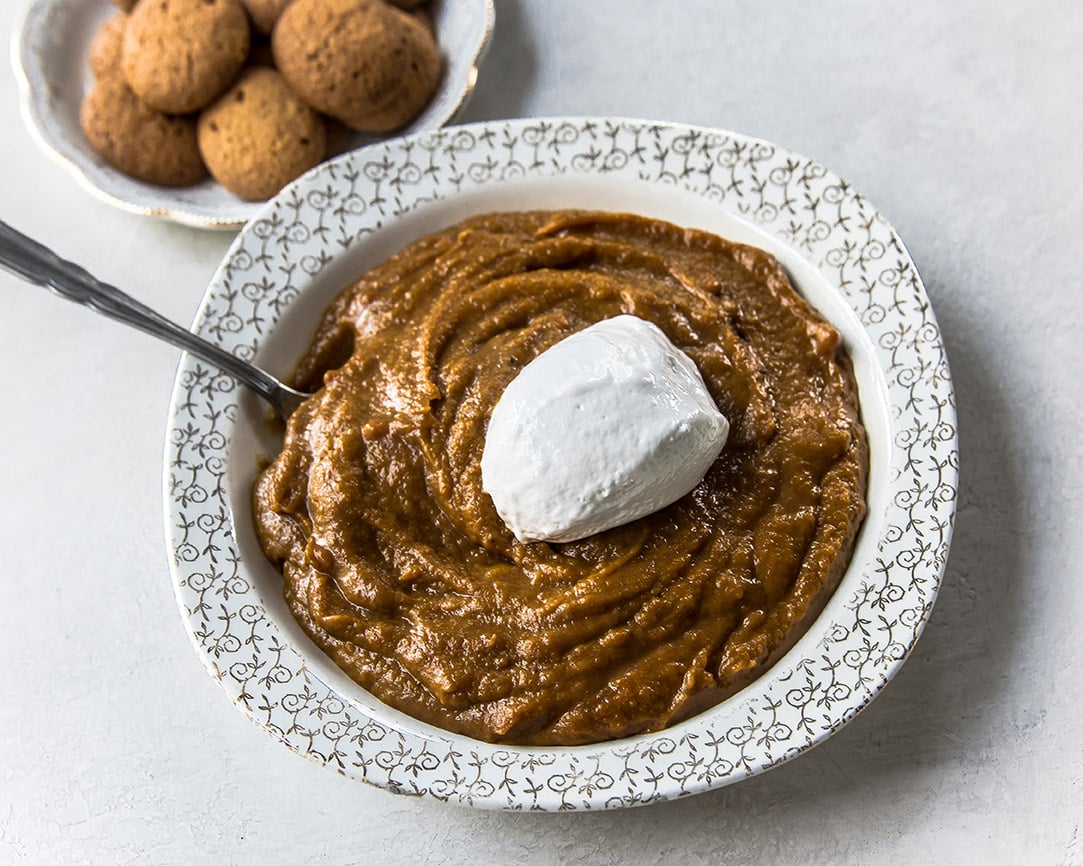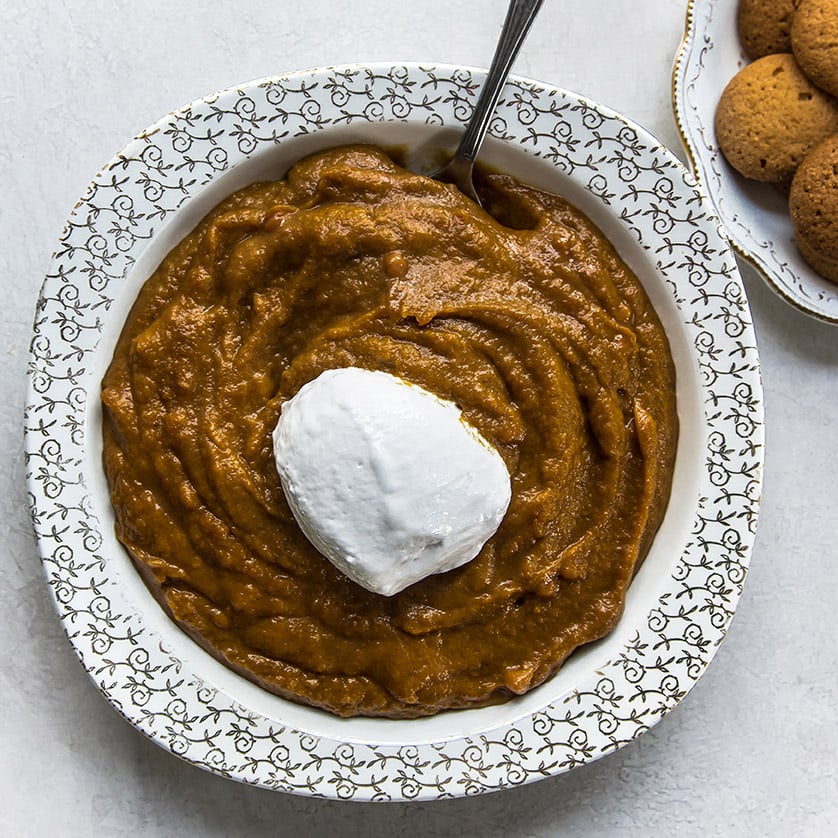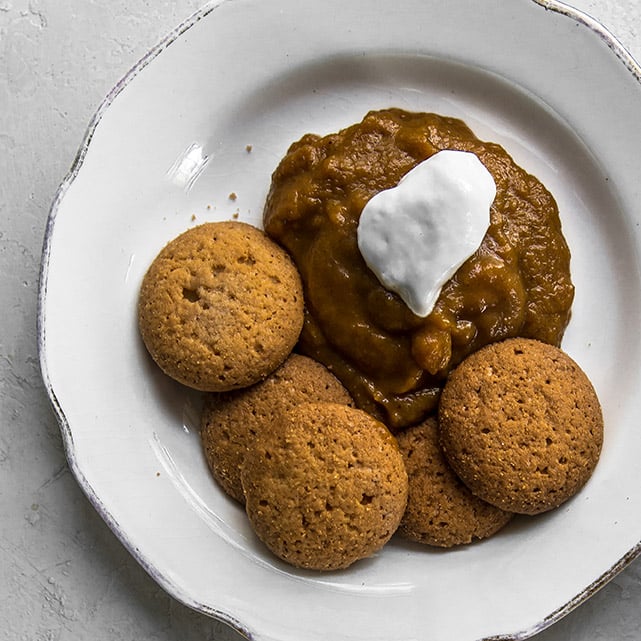 ---