---
Recipe and images by recipe contributor, Rebecca White, of A Pleasant Little Kitchen.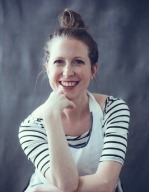 Visit her full blog or find out more about her here.
---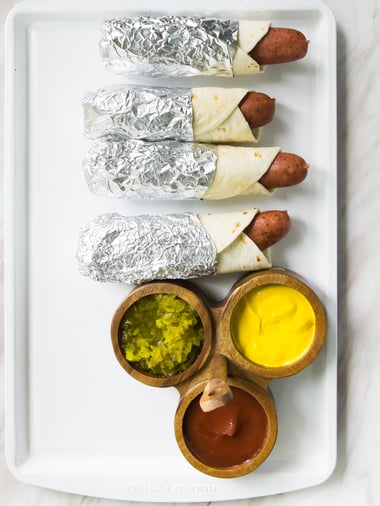 "Double T" Wrap
Author note: The amount of sausage and tortillas needed depends on the amount of people being served. Add a slice of cheese if you would like to jazz up your "Double T" Wrap.
pre-cooked sausage links (plain or jalapeño)
tortillas, warmed
foil squares
mustard, for dipping
relish, for dipping
Heat an oven to 350 degrees F. Place the sausages on a foil lined sheet pan and place into the oven. Warm through, about 15 to 20 minutes (warming time will vary depending upon the size of the sausage).
Place a warm tortilla onto a foil square. Place a warm sausage on the far side of the tortilla. Roll the tortilla over the sausage until the entire tortilla is used. Now, roll the "Double T" Wrap with the foil. Seal each end and place onto the sheet pan. Continue this process until all sausages are wrapped.
Place into the oven and warm, about 15 minutes or until ready to serve. Serve wrapped in the foil with the mustard and relish as dipping options.