---
Recipe and images by recipe contributor, Rebecca White, of A Pleasant Little Kitchen.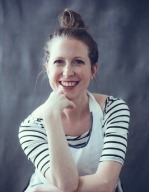 Visit her full blog or find out more about her here.
---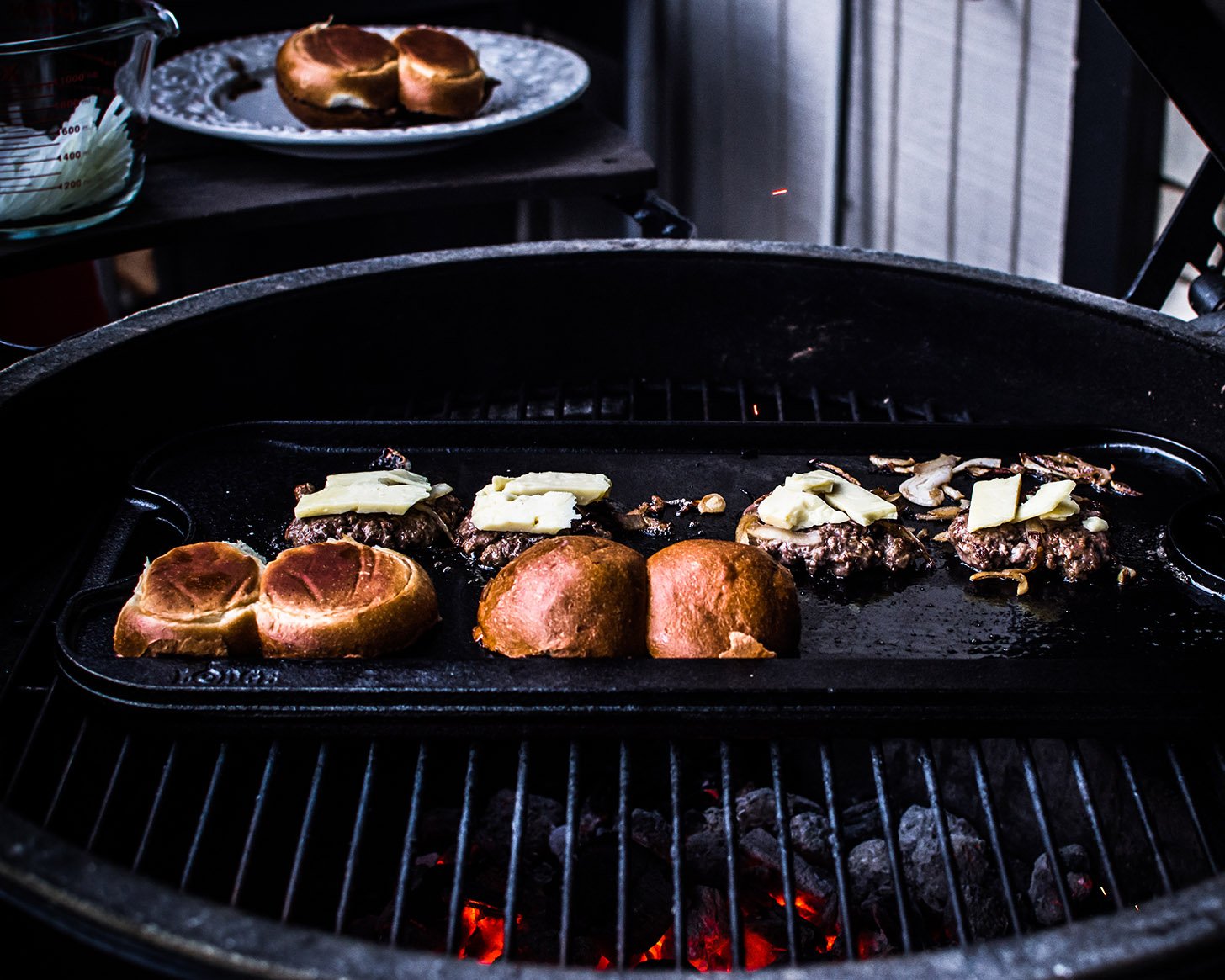 Grilling season has arrived. This, my friends, brings me great joy.
Being outside cooking with loved ones is time well spent. There is nothing like grilling and gathering while sipping on chilled drinks. It's one of my favorite things in life.
To prepare for grilling season, I always like shopping at my local United grocery store to see what kind of grilling goodies they have to offer.
Here's a few grilling recipes to get you in the mood for this happy season.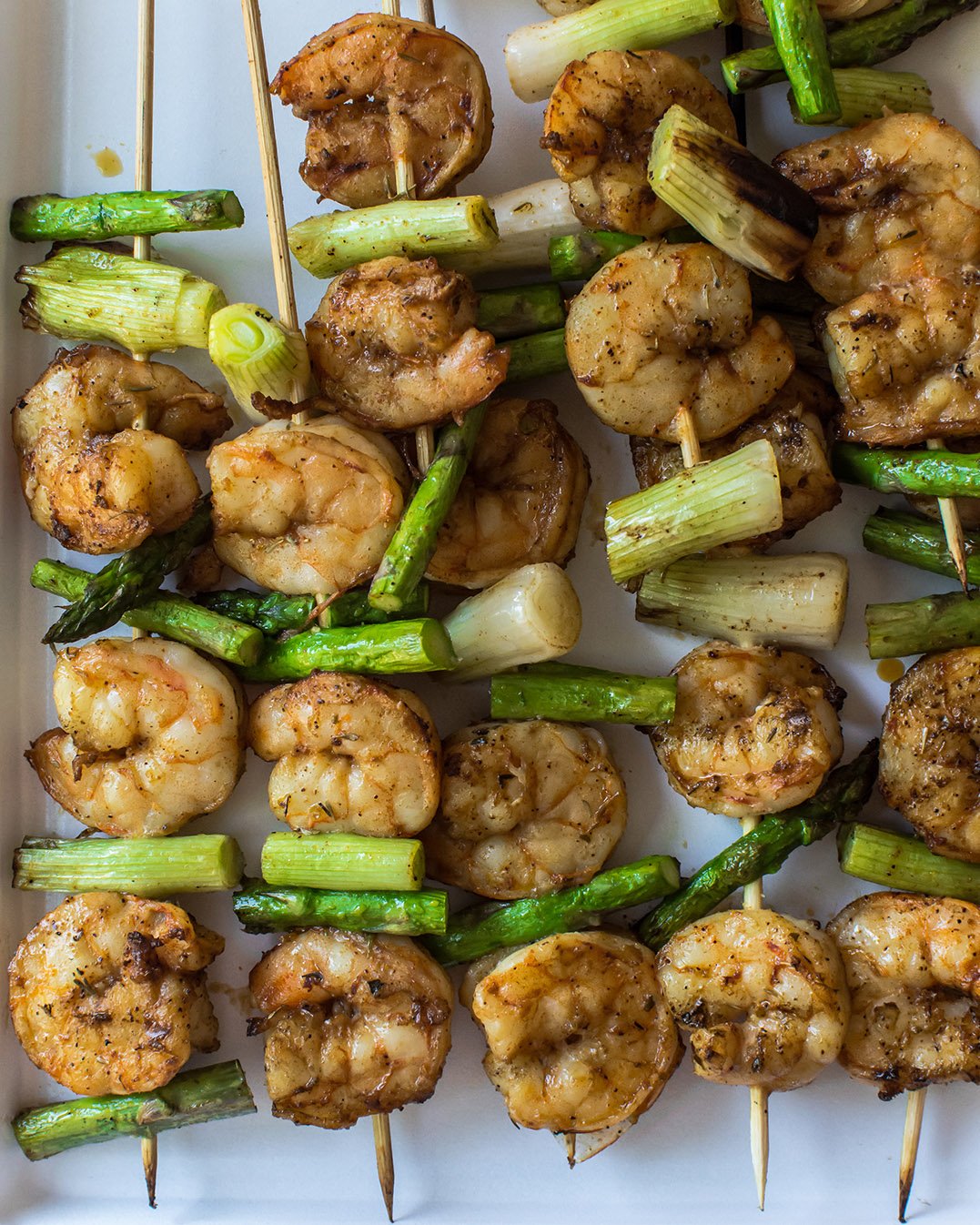 Shrimp and Asparagus Kebabs
Author note: These kebabs can be prepared a few hours before grilling. Place the assembled kebabs on a rimmed baking sheet, cover with foil and place in the fridge until ready to grill.
1/4 cup extra-virgin olive oil
1/2 teaspoon dried oregano
1/2 teaspoon dried thyme
1/2 teaspoon cayenne
1/2 teaspoon chili powder
2 teaspoons cumin
2 teaspoons kosher salt
1 1/2 to 2 pounds shrimp, peeled and deveined
1-2 bunches asparagus, woody ends removed
1 onion cut into bite-sized pieces.
Place the olive oil, oregano, thyme, cayenne, chili powder, cumin and kosher salt into a large bowl. Mix well.
Add the shrimp and stir well to coat. Cover the bowl and place in the fridge for at least 4 hours, up to 8 hours before grilling.
Heat the grill to 350 degrees.
Cut the asparagus into bite-sized pieces. Set aside in a bowl.
Remove the shrimp from the fridge.
Using a skewer (wooden or metal) assemble the kebobs. I like a pattern of onion, two asparagus and one shrimp. I also prefer 3-4 shrimp on each skewer (if the shrimp are medium to large in size. I add more if the shrimp are smaller).
Over direct heat, grill the kebabs three minutes per side, for a total of 6 minutes. Remove from the grill and serve immediately. Salt to taste.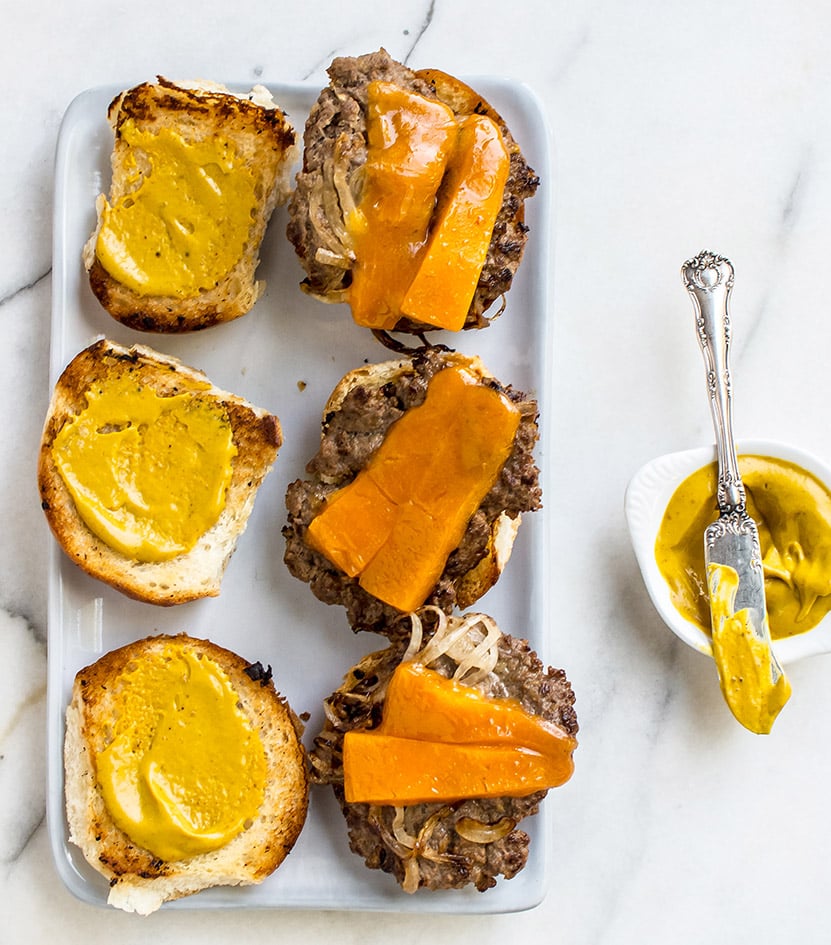 Smash Burgers
Servings: vary
2 pounds 85/15 grass fed beef
1 1/2 teaspoon kosher salt
1 teaspoon garlic powder
1 tablespoon Worcestershire sauce
2 tablespoons mayonnaise
1/2 cup pork rinds
1 egg
1 onion, halved and thinly sliced
3-4 tablespoons unsalted butter
mild cheddar slices, for topping
spicy yellow mustard, for topping (recipe below)
slider buns
Author note: When working with ground raw meat, I prefer to wear rubber gloves. It helps with cleanup. Thin buns work best with these burgers. If the buns are too thick, cut a sliver of the center out.
Place a cast iron flattop griddle (or cast iron skillet) onto the grill. Heat the grill to 350-450 degrees.
Meanwhile, place the pork rinds into a food processor and puree until a bread crumb consistency is developed.
Combine the beef, salt, garlic powder, Worcestershire, mayonnaise, pork rind crumbs and egg into a large bowl. With your hands combine the meat mixture, just until the ingredients are combined.
Form into 2 1/2 inch round balls and place on a parchment lined rimmed baking sheet.
Place 2 tablespoons butter on the griddle. Once the butter is melted, create a small pile of onions for each burger you plan to cook.
Then add the meat balls on top of the onions. With a spatula (or a hamburger press) smash the patty. Cook for 1 minute and flip. Place the cheese on top of the patty and cook the remaining side for an additional minute.
Remove the patties from the grill and continue this process until all meat balls have been cooked.
Add the bun halves to the griddle, and cook interior side facing down.
Once the buns are golden, add a hearty smear of mustard to the buns and add one to two patties to each bun. Serve warm.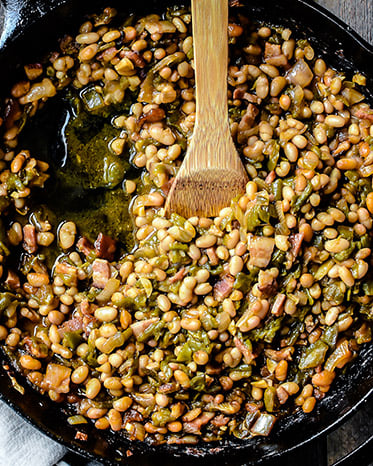 Grilled Hatch Chile Baked Beans
Serves 8
1 pound pork belly, cut into two chunks
all-purpose grill dry rub
3 cloves garlic, chopped
1 1/2 cups yellow onion, diced
3 teaspoon tomato paste
8 ounces lager beer
4 ounces water
1/2 teaspoon ground mustard seed
1 1/2 teaspoon kosher salt
2 teaspoon dijon mustard
1 tablespoon maple syrup
1 tablespoon apple cider vinegar
2 tablespoon brown sugar
1 1/2 cups can chopped green chiles
2 cans navy beans, rinsed and drained
Prepare the grill for indirect heat at 350 degrees.
Liberally season pork belly with all-purpose dry rub. Set aside.
Place remaining ingredients into a large cast iron skillet or other grill-safe vessel and stir to combine.
Place the skillet onto the grill, using an indirect cooking setup. Place an extra grill grate or wire rack over the beans.
Place the pork belly on the top grate, centered over the beans.
Close the grill lid and cook for 1 -1 1/2 hours, or until the baked bean sauce reaches a desired consistency. Stir the beans every 20 minutes. Serve warm.