---
Recipe and images by recipe contributor, Rebecca White, of A Pleasant Little Kitchen.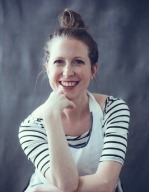 Visit her full blog or find out more about her here.
---
Maple-Brown Sugar Roasted Pecans
Servings: about 6 cups
Author note: These roasted pecans are lightly sweetened and salty; a perfect topping to sweet or savory dishes. If you would like these bites to be a bit more salty or sweet add a smidge more salt or brown sugar to the maple-brown sugar mixture.
3 tablespoons unsalted butter
1/4 cup maple syrup
1/4 cup brown sugar
1/2 teaspoon vanilla extract
1/2 teaspoon kosher salt
1-pound pecans, halved pieces
Heat the oven to 350 degrees and line a rimmed sheet pan with parchment paper.
In a medium-sized pan, place the unsalted butter, maple syrup, brown sugar, vanilla and kosher salt. Cook over medium-low heat until the butter has melted, the brown sugar dissolved and the ingredients well combined, about 5 minutes. Stir occasionally.
Add the pecans to the pan and stir to combine. The pecans should be well coated with the maple-brown sugar butter mixture.
On the parchment-lined baking sheet, evenly spread out the pecans. Place into the oven and roast for 15 minutes, or until the pecans are flavorful and the syrup has caramelized. Stir once halfway through the roasting process.
Remove from the oven and let cool for 10 minutes. Serve the pecans by themselves as snack or on top of pancakes, baked apples, ice cream, salads or smoked meats.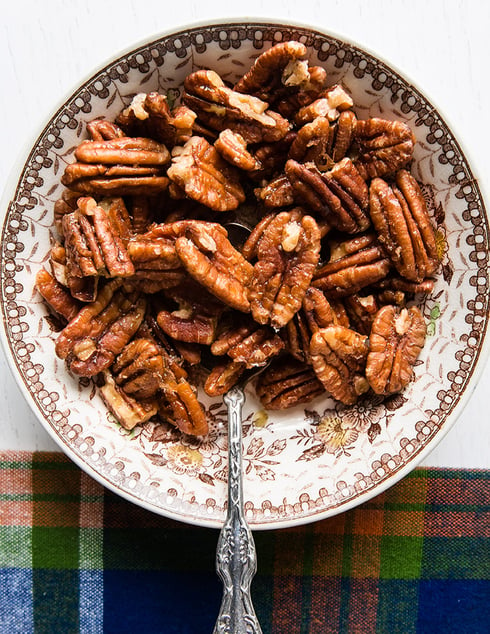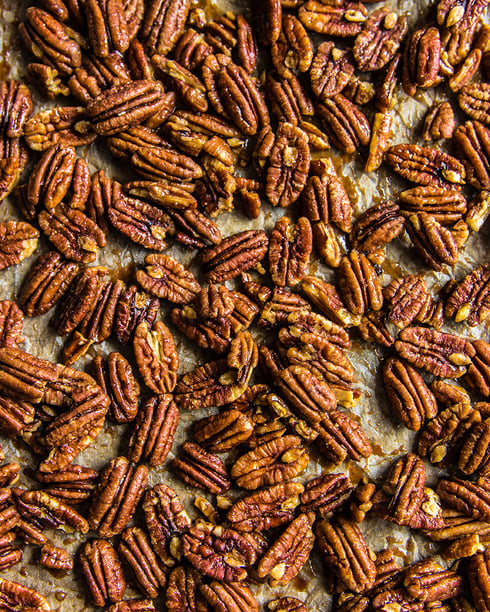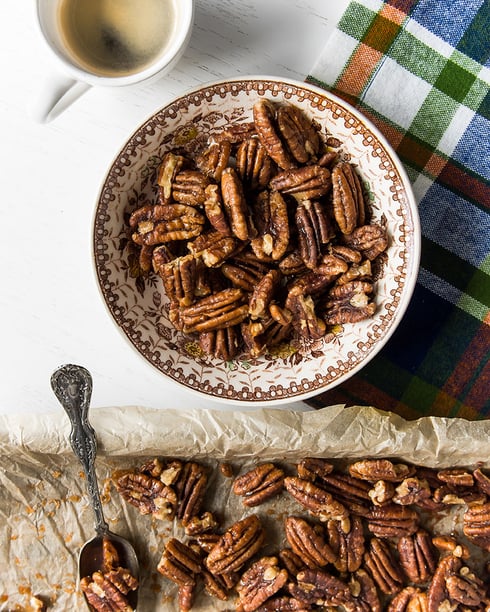 ---