---
Recipe and images by recipe contributor, Rebecca White, of A Pleasant Little Kitchen.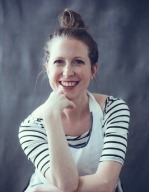 Visit her full blog or find out more about her here.
---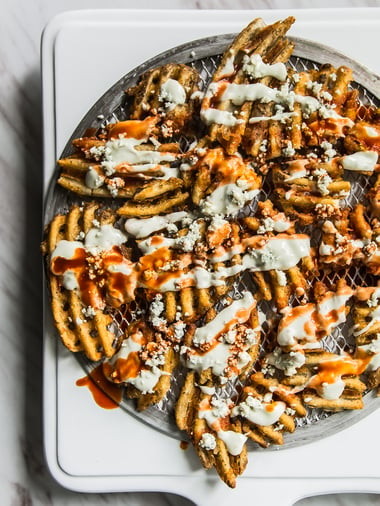 Red, White and Blue Cheese Waffle Fries
Author note: The best pan to heat frozen fries on is not a sheet pan, but a mesh pizza pan. If you do not have a mesh pizza pan, a sheet pan will also work. The blue cheese sauce recipe is easily doubled (or tripled!). This recipe would also be tasty with French fries.
1 28 oz bag of waffle fries (seasoned or unseasoned)
3/4 cup blue cheese crumbles, plus more for topping
3/4 cup cream
1 1/2 tsp corn starch
favorite hot sauce (Cholula, chili garlic sauce, sriracha, etc.)
Cook the waffle fries per the instructions.
Meanwhile, while the fries are cooking, combine the blue cheese and cream into a small saucepan. Cook over low heat until the blue cheese is melted, about 4 to 5 minutes. In small batches, whisk in the corn starch and continue to keep warm until the sauce thickens, about 5 minutes.
Remove the fries from the oven and top with drizzles of blue cheese sauce and your favorite hot sauce. Serve immediately.