---
Recipe and images by recipe contributor, Rebecca White, of A Pleasant Little Kitchen.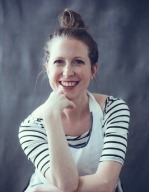 Visit her full blog or find out more about her here.
---
Makes 1 10x15 sheet pan pizza (about 4 to 5 servings)
Author note: Be creative with the condiment used for the sauce of this pizza. United Supermarkets have a plethora of options to choose; from fast food favorites, like Whataburger to Chick-fil-A Sauce to classics like BBQ sauce and ranch dressing. Use what you have in the fridge or what catches your eye at the market. Have fun! If your oven has a convection capability, convect bake this pizza for the best results. Keep in mind that the size of the pan will determine how long the pizza will bake. If you would like a homemade pizza dough see below recipe.
pizza dough, (pre-made pizza dough or see recipe below)
Creamy Pepper Whataburger Signature Sauce
grated parmesan cheese
6 eggs, scrambled
cooked bacon or sausage, chopped or crumbled
shredded mozzarella
Spray a rimmed 10x15 sheet pan with canola oil and lightly flour.
On a floured surface roll out the pizza dough to fit a 10x15 inch sheet pan. Place the dough onto the sheet pan.
Top the dough with a generous smear of Whataburger Sauce. Evenly distribute a light layer of parmesan cheese on top of the sauce. Add the scrambled eggs and the bacon or sausage. Top with mozzarella.
Bake for 15 to 17 minutes, or until the crust is golden brown and the cheese is bubbly. Serve warm topped with additional Whataburger Sauce.
for the Pizza Dough
1/2 teaspoon sugar
1 teaspoon instant yeast
1 1/4 teaspoon kosher salt
1 1/2 cup warm water (from the tap works great)
3 cups all-purpose flour
In a mixing bowl, combine the sugar, yeast, salt and warm water. Let sit for five minutes. Add the flour.
Using a stand mixer with a dough hook mix the dough on low for 2 to 3 minutes, or until the dough has pulled away from the sides of the bowl.
Once the dough is pulling from the sides of the bowl, increase the speed to medium-high and knead for 8 minutes.