Need a refreshing snack to help you cool down on a hot summer day? Look no further! These Cherry Yogurt Popsicles combine delicious summer cherries with the creaminess of yogurt to give you the perfect frozen treat. Click here to learn more about cherry season and keep reading for the recipe.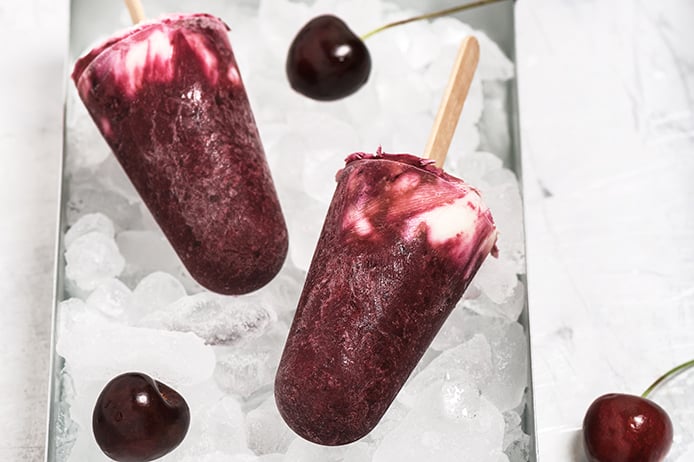 Cherry Yogurt Popsicles
Shopping List
Popsicle mold
1 cup fresh cherries
1 cup vanilla Greek yogurt
1 tbsp honey
Roll Up Your Sleeves
In a bowl, combine vanilla Greek yogurt and honey.
Make sure your fresh cherries are pitted and then place into a food processor or blender. Blend until smooth. (Pro tip: If you want to add a little extra zing, consider squeezing a bit of fresh lemon juice into the cherry puree.)
In your popsicle mold, first pour in pureed cherries. You can either layer the cherries and yogurt mixture, or fill it 75% full with cherries and then fill the remaining space in the mold with your yogurt and honey mixture.
After filling your mold per preference, place a popsicle stick into each mold before freezing for at least 6 hours.
After thoroughly frozen, remove popsicles from the freezer and run the molds under warm water momentarily to loosen them from the mold.
Remove each popsicle from the mold and enjoy!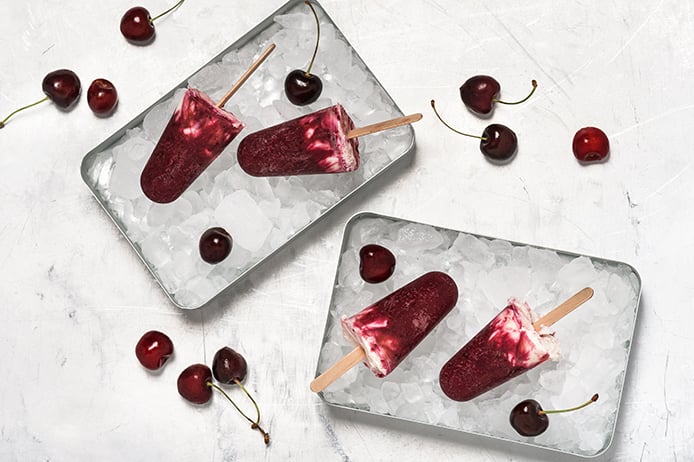 For kids and adults alike, this recipe is sure to become a summer favorite. Share it with family and friends at your next pool party or summer get-together.
Enjoy cherry season while it lasts! We all know happiness is a bowl of cherries so grab yours today. Get everything you need to make this refreshing recipe online or plan your trip to a United Supermarkets near you.