Hatch up a dinner plan that combines classic flavors and intense heat in a manner that will surprise and delight your palate. This delicious recipe serves 8 and is sure to become a favorite in your house.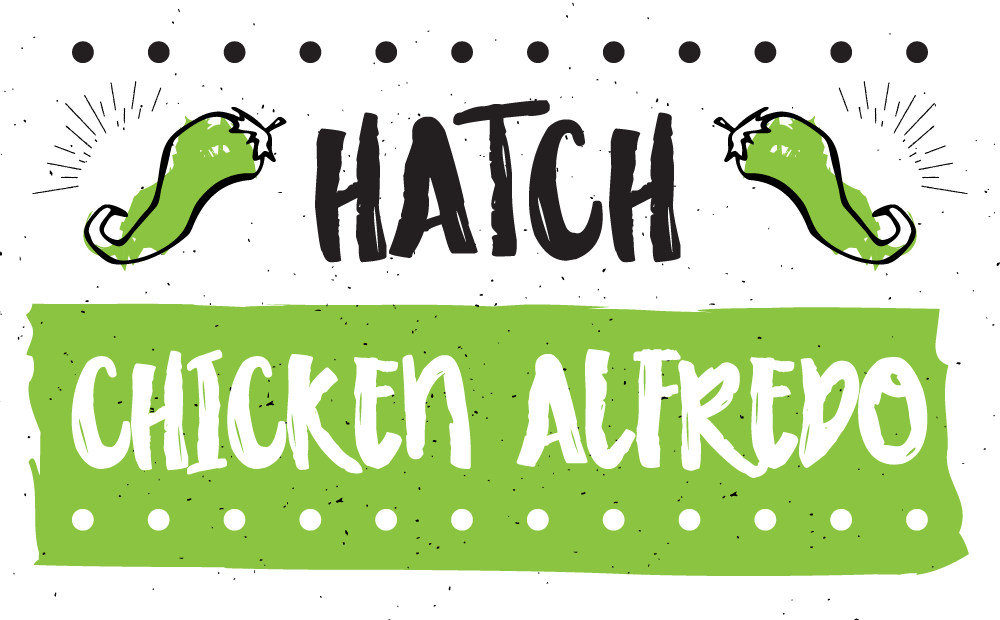 4 boneless, skinless chicken breasts
4 Tbsps olive oil, divided
Melissa's™ Hatch Chile Powder
Salt (to taste)
3 Tbsps minced garlic
1⁄4 cup dry white wine
3 cups heavy cream
1 cup roasted, peeled, stemmed, seeded, and chopped Hatch chiles
1 lb. uncooked fettuccine
3⁄4 cup grated parmesan, divided
1 tsp fine sea salt
1 tsp freshly ground black pepper
1⁄2 cup thinly sliced green onion for garnish

Preheat oven to 350℉ and bring a large pot of salted water to a boil.
In a large cast-iron skillet, heat 2 Tbsps of olive oil over high heat.
Season chicken breasts with Melissa's™ Hatch Chile Powder and salt to taste. Carefully place chicken in the skillet and let cook for 2 to 3 minutes per side.
Next, transfer the chicken to a baking sheet and bake in 350℉ oven until the internal temperature reaches 165℉ or about 10 minutes.
While the chicken is cooking, re-heat the cast-iron skillet over medium heat and add garlic and the 2 remaining Tbsps of olive oil. Saute garlic for 2 to 3 minutes until it is lightly browned.
To the sauteed garlic add ¼ cup of dry white wine and 3 cups of heavy cream. Let simmer for 10 to 15 minutes or until sauce is creamy and reduced by half.
Add 1 cup of roasted, chopped Hatch chiles and the diagonal slices of cooked chicken to the sauce, stir and and keep warm.
Add fettuccine to boiling salted water and cook until al dente according to the package directions. Drain.
Add 1⁄2 cup of parmesan to the sauce and season it with the sea salt and pepper. To serve, toss the pasta with the cream sauce and serve on large rimmed plates. Garnish with the green onions and the remaining 1⁄4 cup parmesan.
Recipe inspired by Melissa's Hatch Chile Cookbook
GOTTA HUSTLE? SUB HOMEMADE ALFREDO SAUCE WITH OUR CREAMY SIGNATURE KITCHENS

™

ALFREDO SAUCE.

Looking to learn more about Hatch Chiles? We have everything you need to know about summer's favorite pepper including more recipes and tips on how to hack Hatch Chile season.
Shop online for your ingredients or plan a trip to your local United Supermarkets.