Turn up the heat on a refreshing summer salad by adding the Hatch Chile spice your friends and family love. This Spicy Hatch Watermelon Salad is perfect for your next summer barbecue or as a poolside snack on a hot day.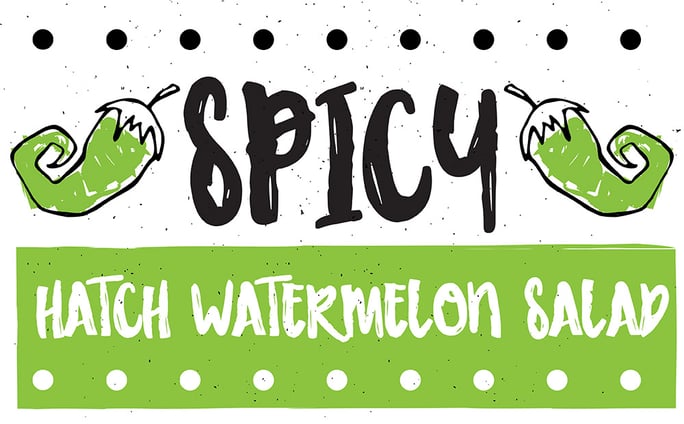 1 Hatch Chile (seeded and chopped)

1 mini watermelon or a container of Signature Kitchens fresh-cut watermelon

1/4 cup Briannas Creamy Cilantro Lime Dressing

Pinch of red chili flakes

Pinch of sea salt
Not sure how to prep your Hatch Chiles? Check out our step-by-step instructions here.

Cut up your watermelon and place in a bowl.

Seed and chop your Hatch Chile and add to bowl with watermelon.

Spoon dressing over the top and sprinkle on red chile flakes and sea salt.

Stir and enjoy!

Looking to learn more about Hatch Chiles? We have everything you need to know about summer's favorite pepper including more recipes and tips on how to hack Hatch Chile season.
Shop online for your ingredients or plan a trip to your local United Supermarkets.