Turn up the spice this summer! Whether it's poolside or at a summer barbecue with family, incorporating Hatch Chiles is sure to ramp up the heat. This summer is sure to be full of delicious food and lasting memories, and Hatch Chile season is here to make it even better.
Fire Up The Grill
We hope your grill is ready to handle the heat we have to offer with Hatch Chiles. The opportunities are limitless when it comes to tossing Hatch Chiles onto the grill or incorporating them into your favorite classics. Check out our ideas below on how to kickstart the heat!
Looking to spice up the classic burger? We've got Hatch Chile Burgers in-store that are sure to combine your favorite flavors with a bit of spice. Want to try making your own at home? Check out our tips on prepping your Hatch peppers and try them in this Hatch Chile Burger recipe.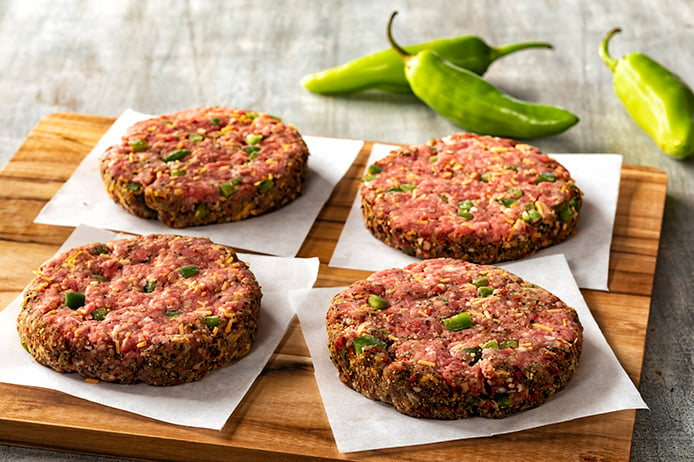 Want something other than a burger? We've turned up the spice on other favorites like our Hatch Chile Poppers or Hatch Chile Stuffed Portobello Mushrooms. Pick them up in the produce section before your next gathering for options your guests will love! Looking for more heat? Try this Southwest Hatch Chile Corn Dip on top for an extra kick.
The Hatch Chile doesn't stop there! Beyond the burgers and the poppers, we also have Hatch Chile sausages, chicken and even salmon, all ready for the grill. Don't limit your entertaining this summer - spice it up. Keep reading for all you need to know about Hatch appetizers and sides.

Don't Forget the Sides
Now that your main course is covered, don't forget to turn up the spice on your appetizers and side dishes as well for heat all around! Try this Spicy Hatch Watermelon Salad for a scrumptious side dish that is both spicy and refreshing or grab tortilla chips and the ingredients to make this Hatch Chile Guacamole for a tasty appetizer while you're firing up the grill. Don't have time to make it? We have ready to eat Hatch salsa and queso available in the deli for a quick appetizer solution.
Looking for more side dish ideas for your next backyard barbecue? Try Hatch Chiles in this Mac & Cheese with Hatch Green Chiles recipe or even these Hatch Chile Cornbread Muffins. Take your barbecue to the next level by incorporate the zesty Hatch heat that has become a fan favorite during the summertime.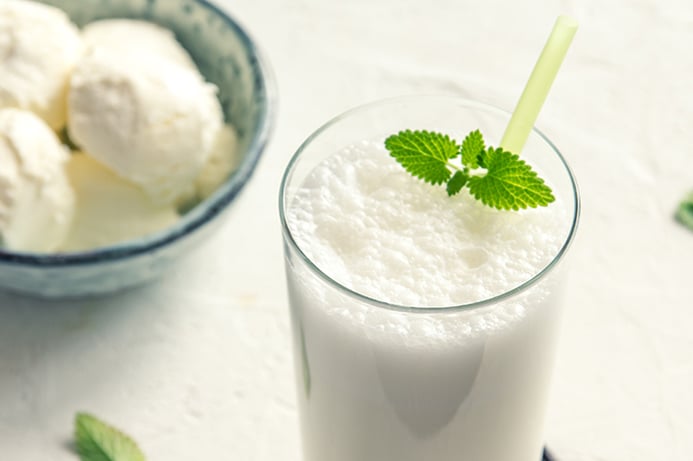 Take the Heat To The Next Level
Did someone say dessert? Turn up the Hatch heat after your meal with a spicy dessert that is sure to surprise your guests and leave them wanting more. This Spicy Vanilla Milkshake is sure to be a winner amongst the kids (and adults too). It doesn't get much better than the all-American milkshake that learned how to salsa with Hatch Chiles. Get fired up!

Looking to learn more about Hatch Chiles? We have everything you need to know about summer's favorite pepper including more recipes and tips on how to hack Hatch Chile season.
Shop online for your ingredients or plan a trip to your local United Supermarkets.